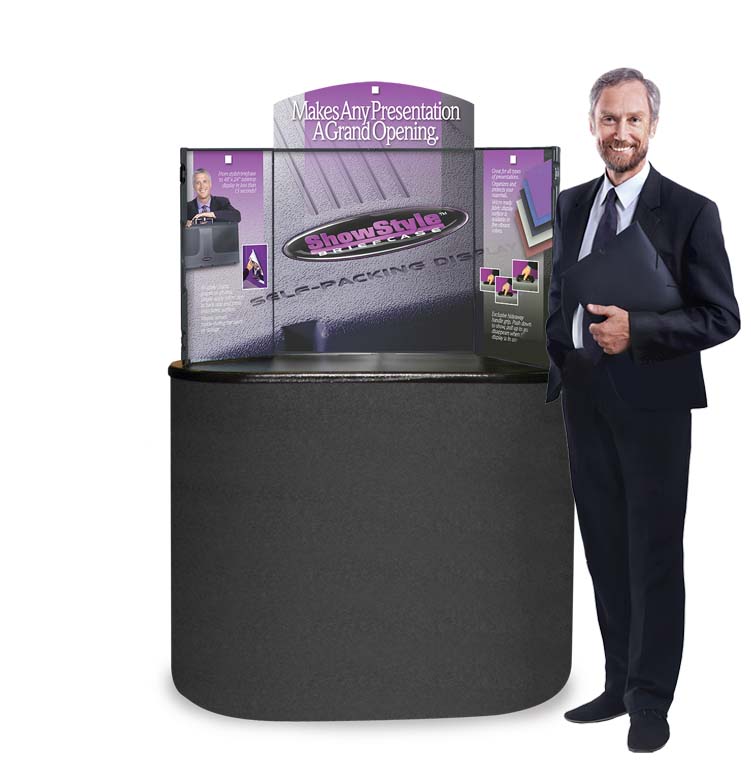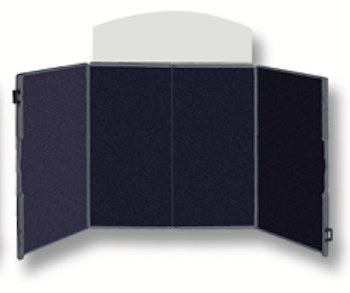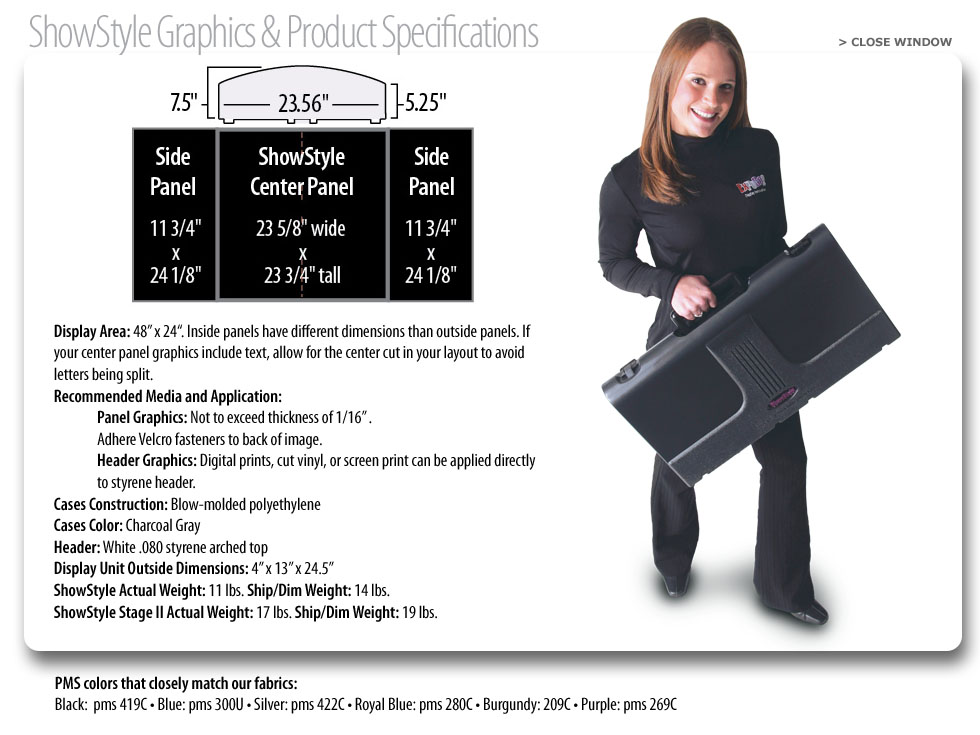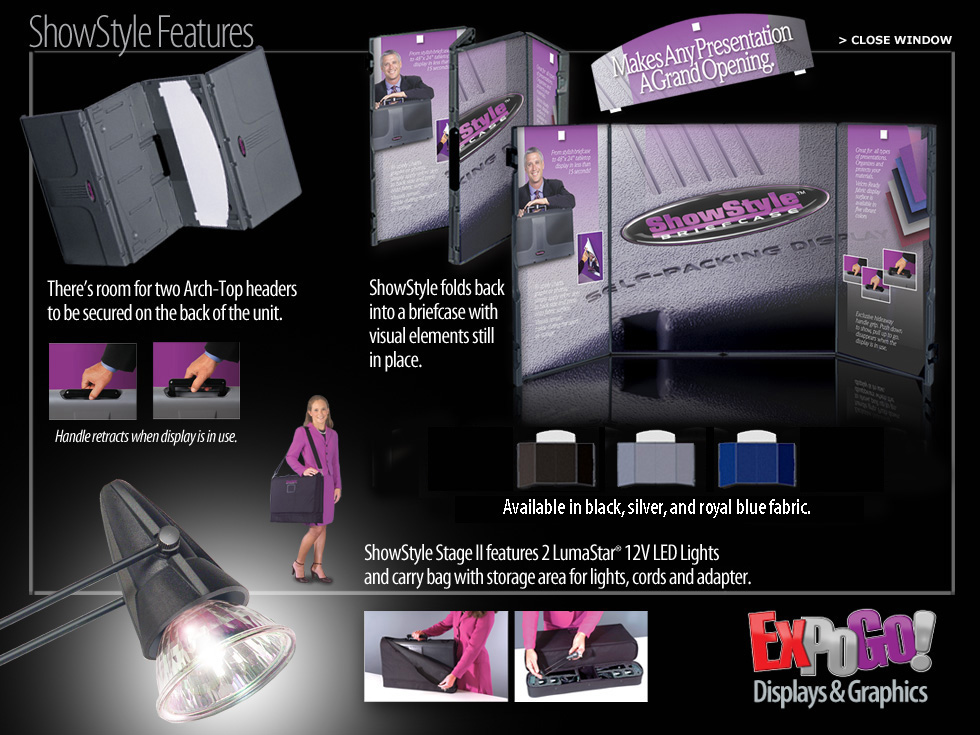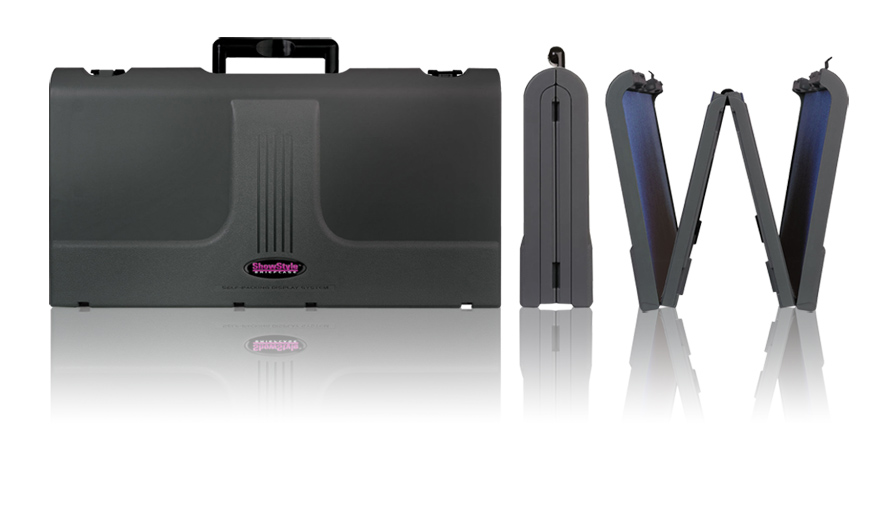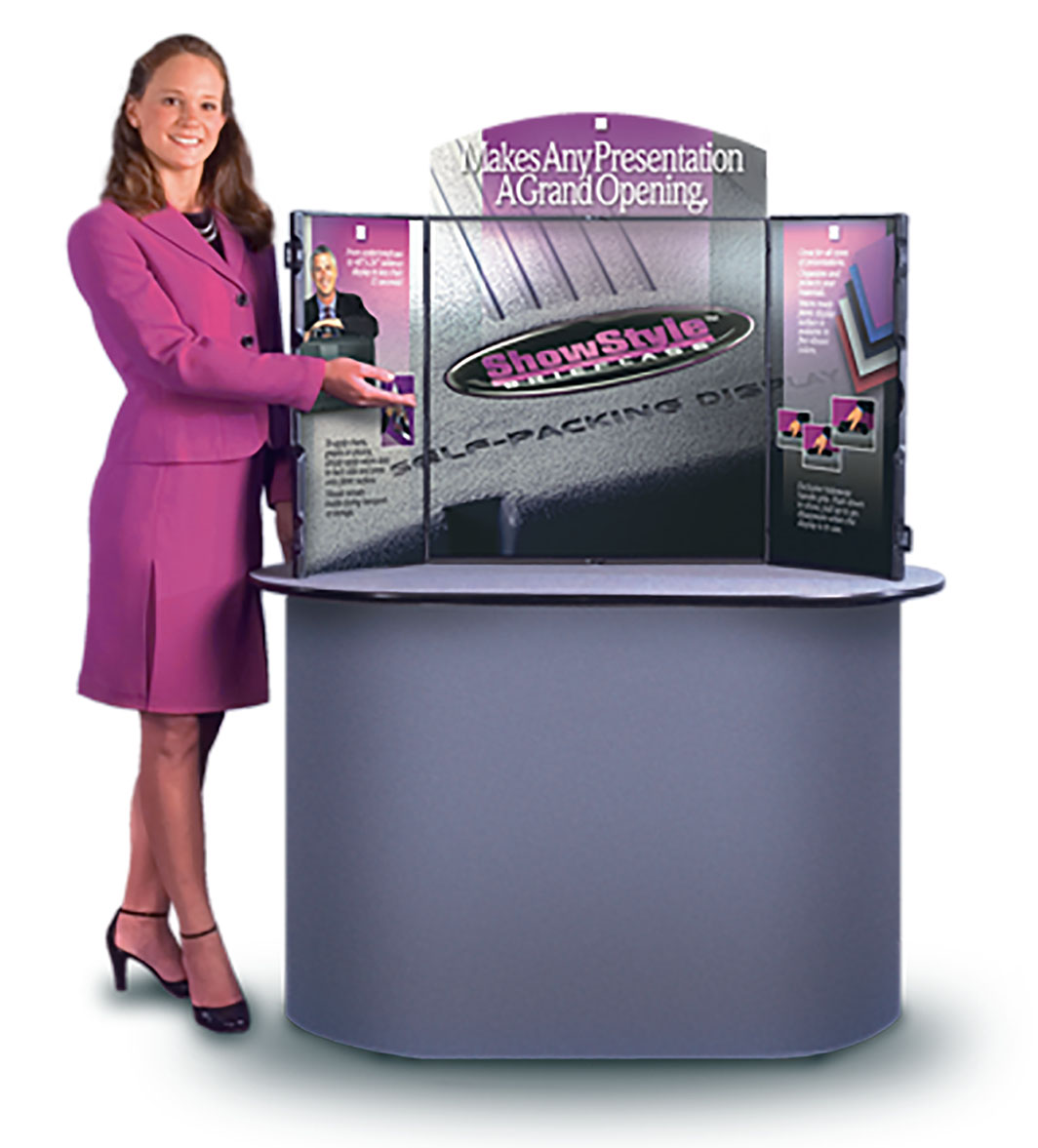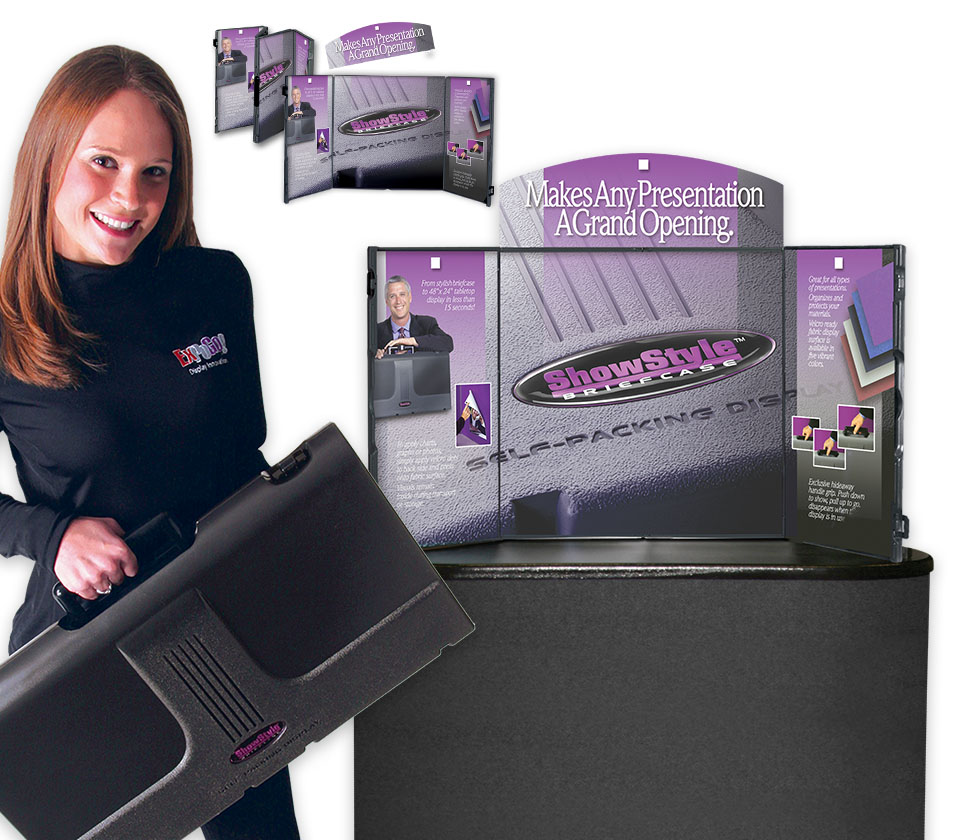 ShowStyle Briefcase Display (BLACK)
The ShowStyle® Briefcase Display standard package includes the tabletop unit in your choice of three fabric colors and a blank header.
Your photos, charts and graphics attach to the fabric panels with Velcro®. Then after your presentation, ShowStyle® folds back into a "briefcase" with all the attached visual elements still in place.
Display Size:
48″w × 24″h
Briefcase Size:
24½″ × 13″ × 4″